All in studio classes available livestream.
Download the schedule here.
Check out our YouTube channel...
Contact us if you find the cost prohibitive.
RSVP appreciated but not required: [email protected] or 908-334-7286.
— Yoga on the Bridge over the river…
— PaddleYoga on the River…
— Monthly Walking Meditations alongside the river…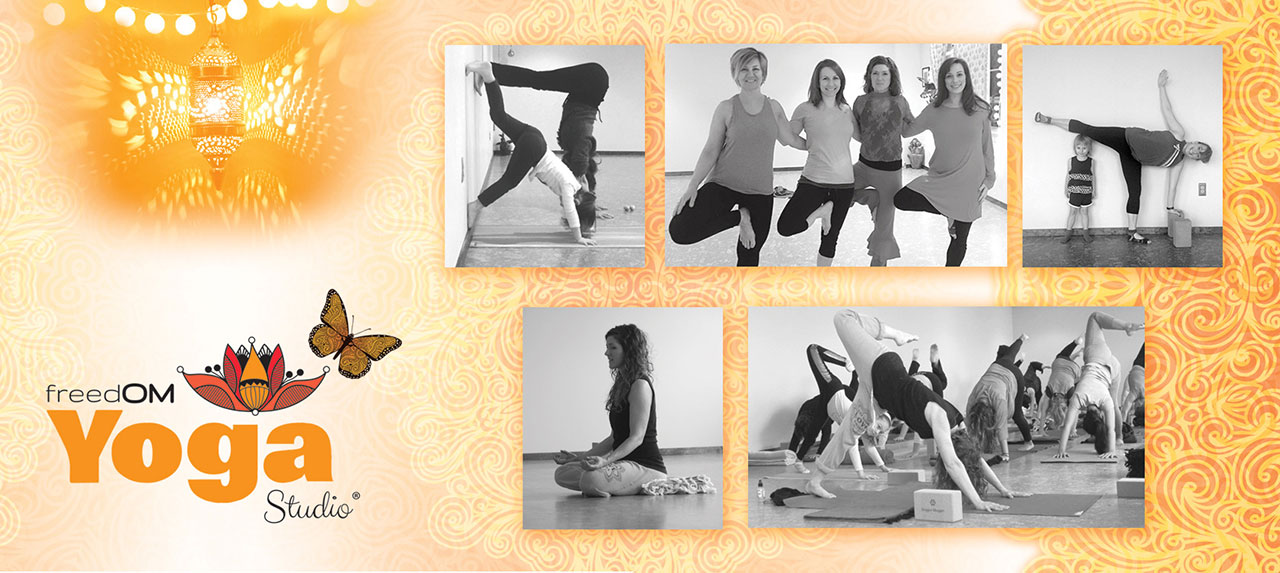 freedOM Yoga Studio works with humans,* ages 0 – 108
to inspire ease, peace and empowerment through yoga postures, breath-work and meditation.
All ages, stages and abilities are welcome.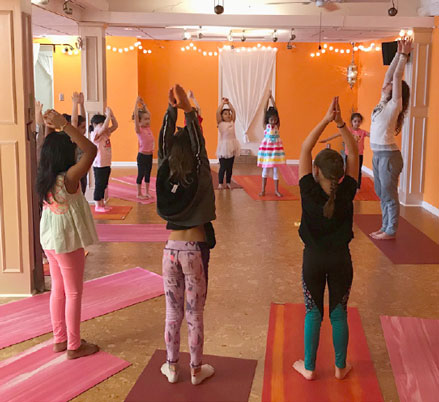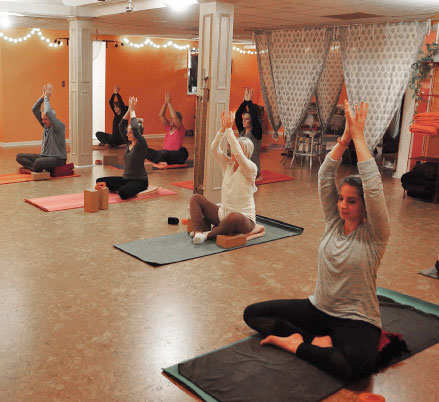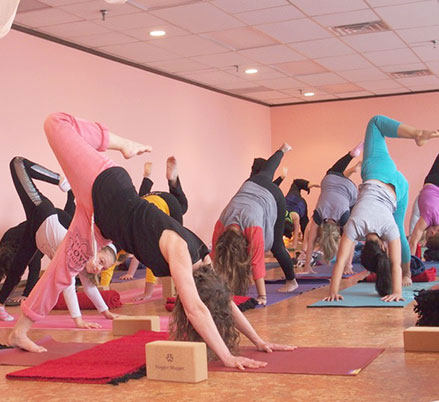 Studio Offerings ~
Beginners' Yoga • Gentle Yoga & Chair Yoga • Mixed Level Yoga • Level III
Children's Yoga • PreTeen & Teen Yoga • Family Yoga for All, Family Yoga for Those Who are Differently Abled • Little One & Me
Click here for class descriptions.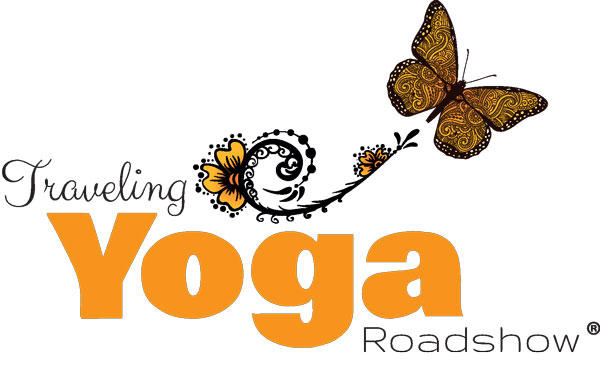 After having traveled to teach in 36 towns and cities throughout New Jersey (plus 3 states and 2 countries) the Traveling Yoga Roadshow is grateful to have a home base, freedOM Yoga Studio.
Traveling Yoga Roadshow continues to visit backyards, birthday parties, community centers, counseling centers, corporations, day programs, group homes, libraries, parks, private homes, schools, scouts and teams. TYR fees are dependent on distance traveled.  Please call  or email for more information.
Call or email Loring for more details.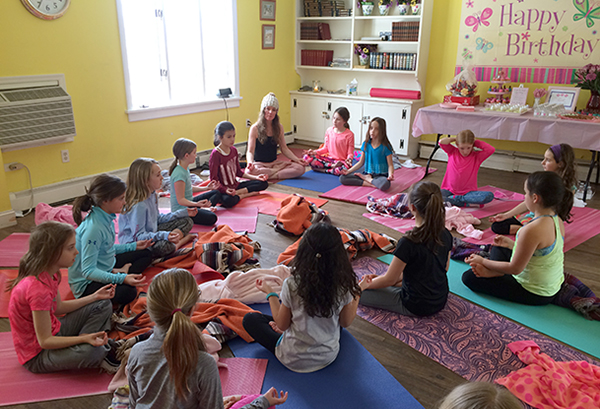 freedOM Yoga Studio offers:
semi-privates
privates
birthday parties
for young and young at heart alike.
fYS works with:
homeschoolers
scouts
caregivers
youth with special needs
teams
Loring, the owner and operator of fYS and TYR, is a certified and registered adult and youth yoga teacher and Reiki Master. She enjoys working with all age ranges and levels, gentle through advanced sharing Vinyasa Krama, Kundalini and Hatha Yoga.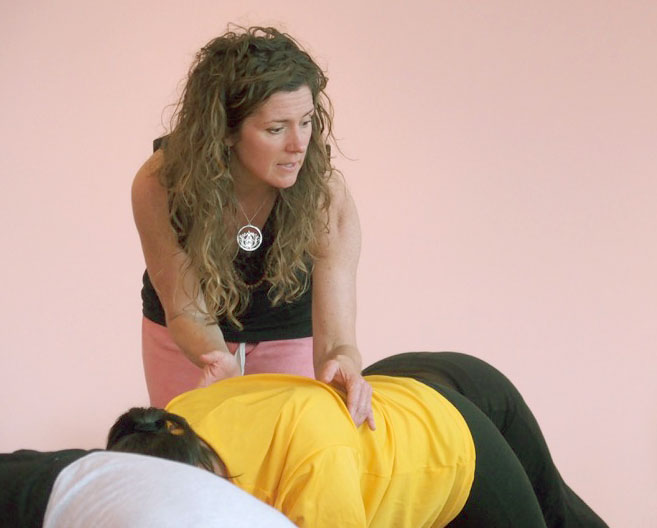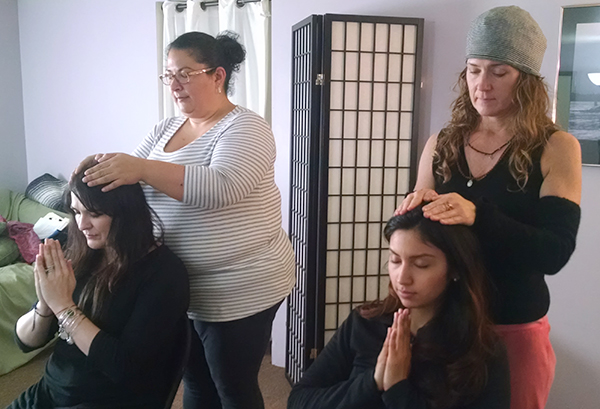 Reiki Sessions
Reiki is a vibrational form of natural healing using Universal Life Energy done by a trained Reiki practitioner. It requires training to learn how to access and channel the energy through the provider to the recipient.
Reiki does not claim to heal any illness but rather to help the recipient to receive the energy from which their body can benefit as it is able.
We invite you to continue the healing process through Reiki sessions.
Relax and rejuvenate with Reiki. Learn more here.
Practicing yoga with Loring is challenging, both physically and mentally.  It requires my body to become stronger, and my mind to slow down and be calmer.  As a result, I leave each class feeling energized and focused, and this stays with me all day.
Joanne
I recently traveled out west to visit my daughters. During my visit we went on an EPIC 9 hr, 14+ mile hike. Towards the beginning there was an approximately 1,000 foot descent into an incredible canyon. In the canyon we hiked through a crystal clear river full of pools and natural slides. I am 100 % sure that it is the 10+ years of yoga with Loring building strength, focus and breath that allowed me to do this hike! I'm not sure I could've done this as adeptly back in my 20s, 30s or 40s. Thank you, thank you, thank you Loring!
Ingrid Hughes
We love Yoga with Miss Loring! Family Yoga & Child and me Yoga is great. She dedicates time to adult, child, and both together. Loring is warm, knowledgeable and supportive. Our time with her is revitalizing. Highly recommend!
Erica Bogart
I have found that yoga is a wonderful practice at any age and Loring is an extremely talented instructor who is sensitive to the needs, experience level and flexibility of her students. Through Loring's motivation I am encouraged to challenge myself to move further into poses and balances. Each yoga practice with Loring is invigorating, inspiring, relaxing and calming. My energy and strength is replenished, plus I learn something new with each class.
Renée Martin
Yoga with Loring is an extraordinary experience. I have taken yoga classes in many places, and I can tell you that truly, Loring has a gift. She leads with firm but gentle guidance, and offers adjustments and modifications to all levels. Her vast knowledge of the practice allows for a complete experience, including the meditative and spiritual aspects of yoga, as well as the asanas. To experience a class with Loring is to realize that you are in the presence of a person who has found their gift, and delights in sharing it with the world!
Julie LaRoche
Loring is a gifted instructor who makes each class a treat and each student feel special. She helps me to advance my practice while honoring each moment just as it is without judgement. Loring has created a peaceful and welcoming space that is by far my favorite yoga studio.
Lauren Pareti
Loring has been teaching my 4yr old daughter for almost a year now. As a mom it makes me so happy to see my daughter enjoy each moment of the class. It is so much more than I imagined it could be for a little one, and I highly recommend the studio to anyone of any age.
Christine Elizabeth
For those of you who live close enough to regularly attend classes at freedOM Yoga Studio with Loring, cherish it! Loring is not only an accomplished yogi, she is an accomplished yoga teacher. She is so good at explaining poses, and intuitively knows when to assist, how to encourage figuring it out on your own, when to offer an alternative and when to nudge you to try something different or more challenging.  Even though I have moved out of NJ, I still practice and enjoy yoga, and often hear Loring's voice in my head offering her gentle guidance on yoga, and life!  The world needs more people like Loring.
Nancy

Yoga is the science of the self, and kundalini is the awakening of the self. It is that simple.
~ Shakta Kaur Khalsa
KISS Guide to Yoga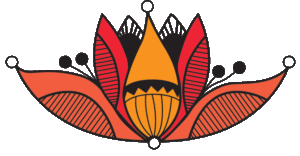 Please note:
Bring your cash or check made payable to freedOM Yoga Studio to class. You may also pay with credit card at the studio.
A liability waiver and new student questionnaire must be completed before taking your first class.
Click the form names above to download or fill out at the studio.