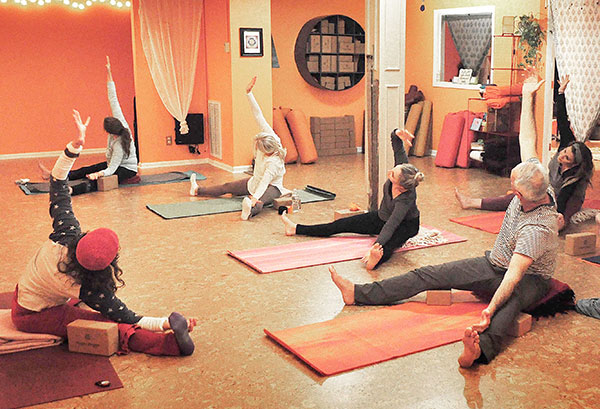 Find balance first. Then work with flexibility.

~ Yoga Sutras
Classes
Beginners' Yoga
Discover how yoga focuses the mind, stretches the body and encourages you to breathe through each new day. Instruction offered in basic poses, breathing techniques and philosophy of yoga. Serves, also, as a refresher for those returning to yoga after a significant break. Modifications offered.
Gentle Yoga and Chair Yoga*
Remember how to care for the body as you heal, stretch and breathe. This class is ideal for those seeking a gentle approach to yoga, including folks with some limitations of flexibility. Encourage greater ease of movement. Modifications offered. Props used. Relax, breathe, restore.
*Please note – Chair Yoga will mostly be done from and with the chair.
Mixed Level Yoga
Instruction offered in basic and intermediate yoga poses, breathing techniques, and yoga philosophy. Students attending should have no serious limitations. Choices offered for folks to appropriately find their way in to the poses, with the breath as a guide.
Level III
Explore this advanced class, open to students with considerable yoga experience.  Arm balances, backbends, handstands, headstands and shoulder-stands practiced.  Invite a little "upside down" into your practice!
Youth Yoga
Little Yogins ~ ages 3+
Young Yogins ~ ages 6+
Yoga offers our children a tool kit for life while growing a healthy body, mind and spirit.  Little & Young Yogins will practice breathing, focusing, self-regulating and stretching through the peaks and valleys of the adventure we call life.
Preteens & Teens will be guided through a creative exploration of yoga to remember and celebrate the calm, relaxed and powerful place they hold within always and all ways.
Family Yoga for All
Family Yoga for Those Who are Differently Abled
Join us with your loved ones to experience yoga through the eyes of a child. Bark in downward facing dog. Smile in a partner pose. Breathe together…
Little One & Me
Mamas, Papas and caregivers are invited to practice yoga in good company while going with the flow. Bond with your little one as yoga guides you and yours to stretch, relax and breathe…
*Little One & Me Yoga canceled the Friday before Family Yoga.
We also offer Reiki Sessions. Click here for more info.
Call or email Loring for more details.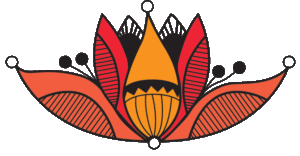 Please note:
Bring your cash or check made payable to freedOM Yoga Studio to class. You may also pay with credit card at the studio.
A liability waiver and new student questionnaire must be completed before taking your first class.
Click the form names above to download or fill out at the studio.